Kalliópê Interaction Suite is a massive communication platform that allows interaction in real time based in multimedia messaging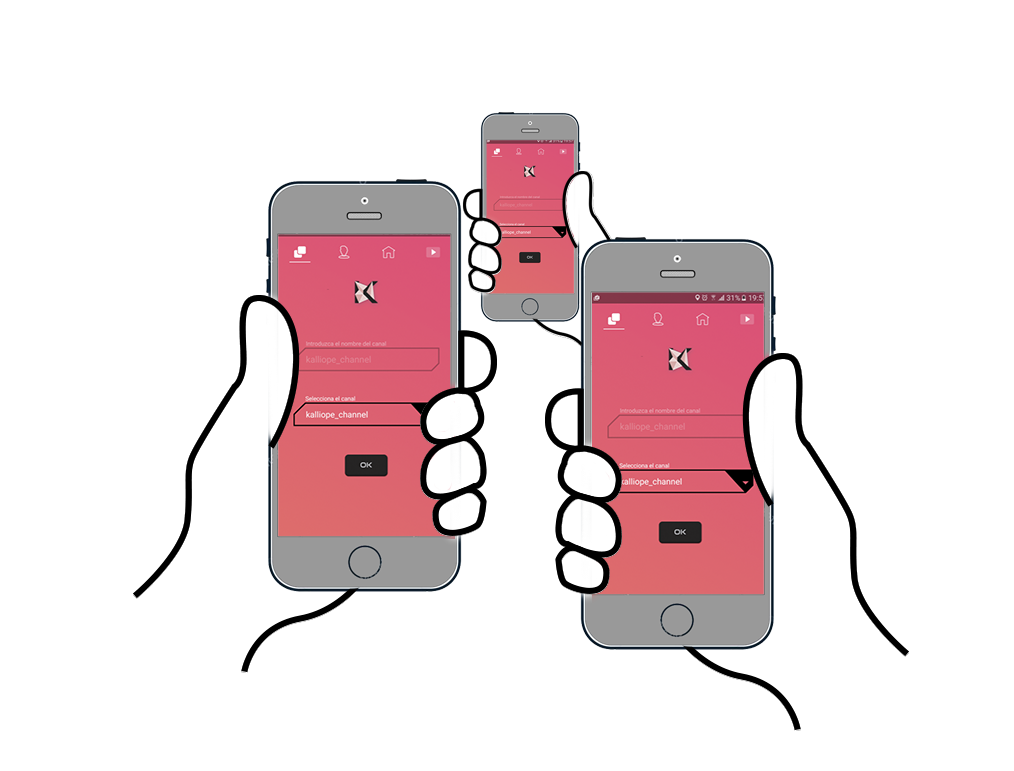 Imagine you are at a concert, a live show or an event with thousands of people. Now imagine that each of them could be part of your show. Imagine dividing your audience in groups, creating atmospheres and interactions directly into their smartphones.
This is Kalliópê. A massive communication tool that allows you to send all kinds of multimedia contents to your audience.
Kalliópê Suite is composed by a software available for Mac and Windows and a mobile application that allows you to send and personalize multimedia messages - audio, video, image, text, web pages - to any device with an Internet connection - smartphone, speakers, screens, computers, sensors.
Create transmedia experiences through the devices of your assistants. Kalliópê Suite is a new way of telling stories and reaching your audience in a personal and interactive way.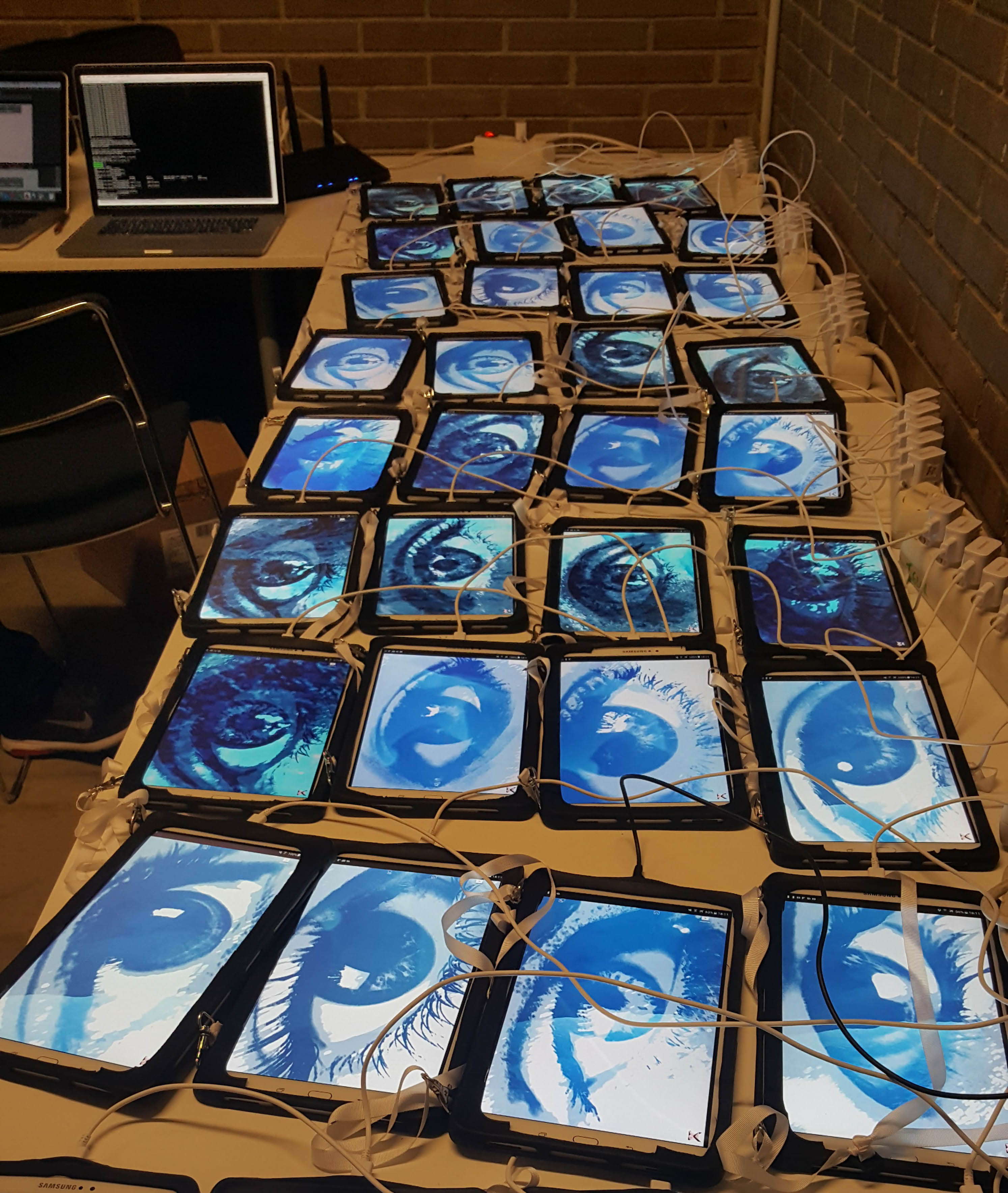 Connect with the audience, get instant feedback, filter the interests and preferences of your audience, customize and modify your messages in real time to create a unique transmedia experience.