Kalliópê is a versatile tool, developed to give your projects the ability to reach more people.
If you have a project in which you'll like to apply it, do not hesitate in contacting us. Drop us and email at info@kalliopesuite.com .We will advise you and give you an estimated budget.
What operating system do I need to work with Kalliópê's software?
Who can use Kalliópê?
Kalliópê is a completely versatile and user-friendly tool that can Kalliópê es una herramienta versátil que puede bring interactivity to all your projects, both personal and professional. You do not need a technical profile and we will teach you how to use it through our complete tutorials. If you have an idea and would like to take it to Kalliópê, do not hesitate in contacting us.
I've downloaded the app and it doesn't work
In order to use the app you need to subscribe to a channel. It is possible that when you open the app, there's nothing streaming. Make sure you type in an active channel to start receive multimedia content. 
How much does it cost?
Depending on the dimensions of your project, the number of users you are going to have connected and the objective of the experience, we provide you with a customized budget tailored to your needs
Pep Gatell
Kalliópê has helped us to reach a new level of interactivity, generating an unique and outstanding experience. We include Kalliópê in all our educational projects to lead research towards new uses of technology and creative processes.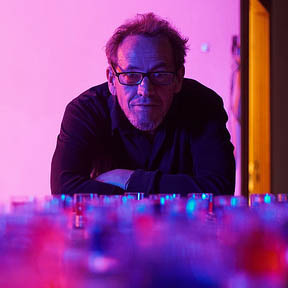 Arianna F. Grossocordón
The arrival of Kalliópê meant not only a technical improvement in terms of implementation, but an opportunity towards new possibilities that were in resonance with the spirit of the project, and that we could not have done without the app. Kalliópê has served to refine the artistic purpose of LOVE and is not simply a tool. It has become a fundamental element for dramaturgy and the development of our performance.