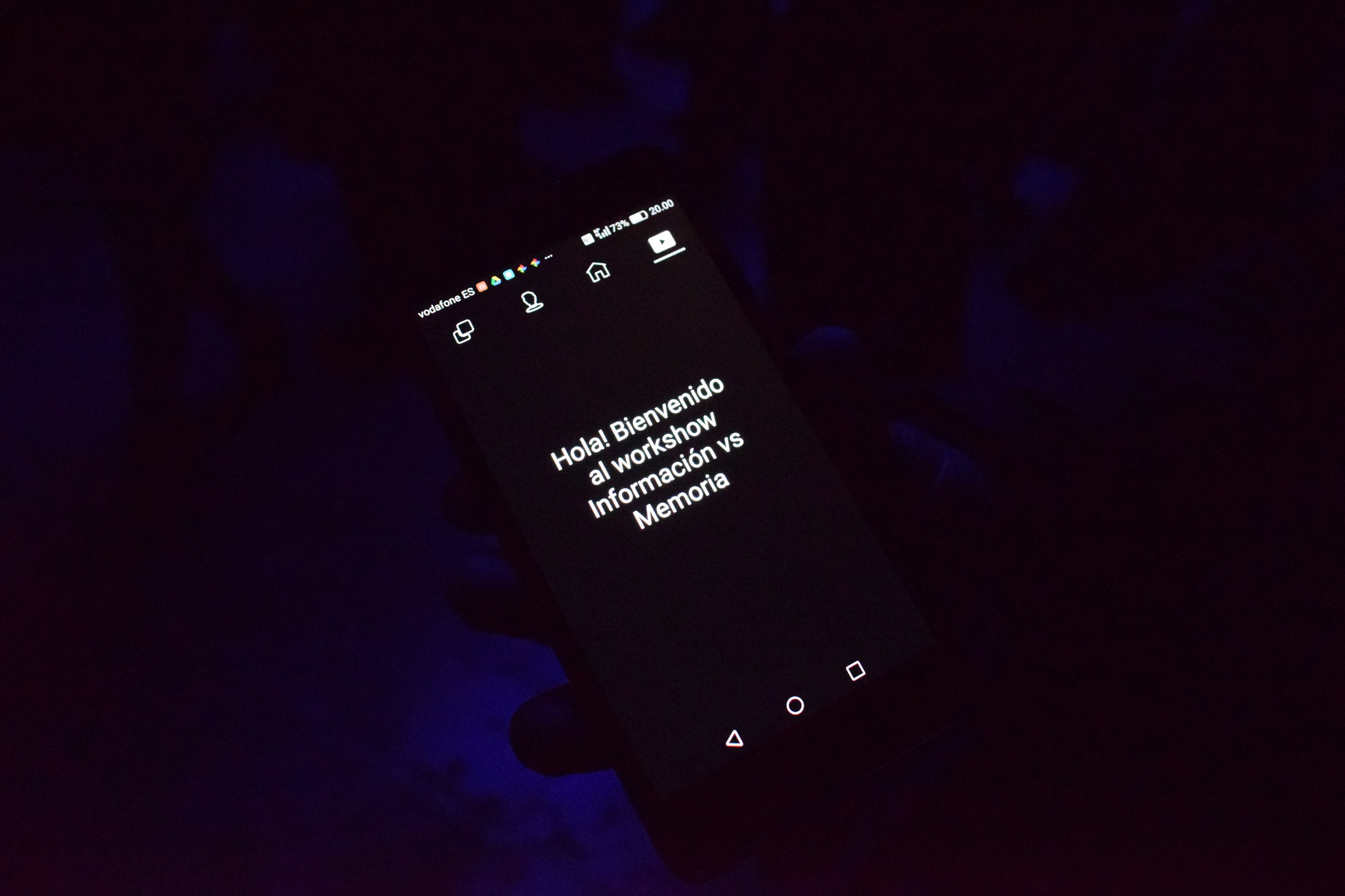 Information vs. Memory
The Information vs. Memory workshop aimed to promote the coexistence of humanities, science and technology in a performative context. Based on previous research carried out by various entities invited by the Epica Foundation and specialized in different disciplines (neuroscience, biology, gastronomy, supercomputing, active aging…), workshop participants developed a polyvocal work that culminated in a final performance , in which Kalliópê is the tool that accompanies the audience and helps to link the different scenarios.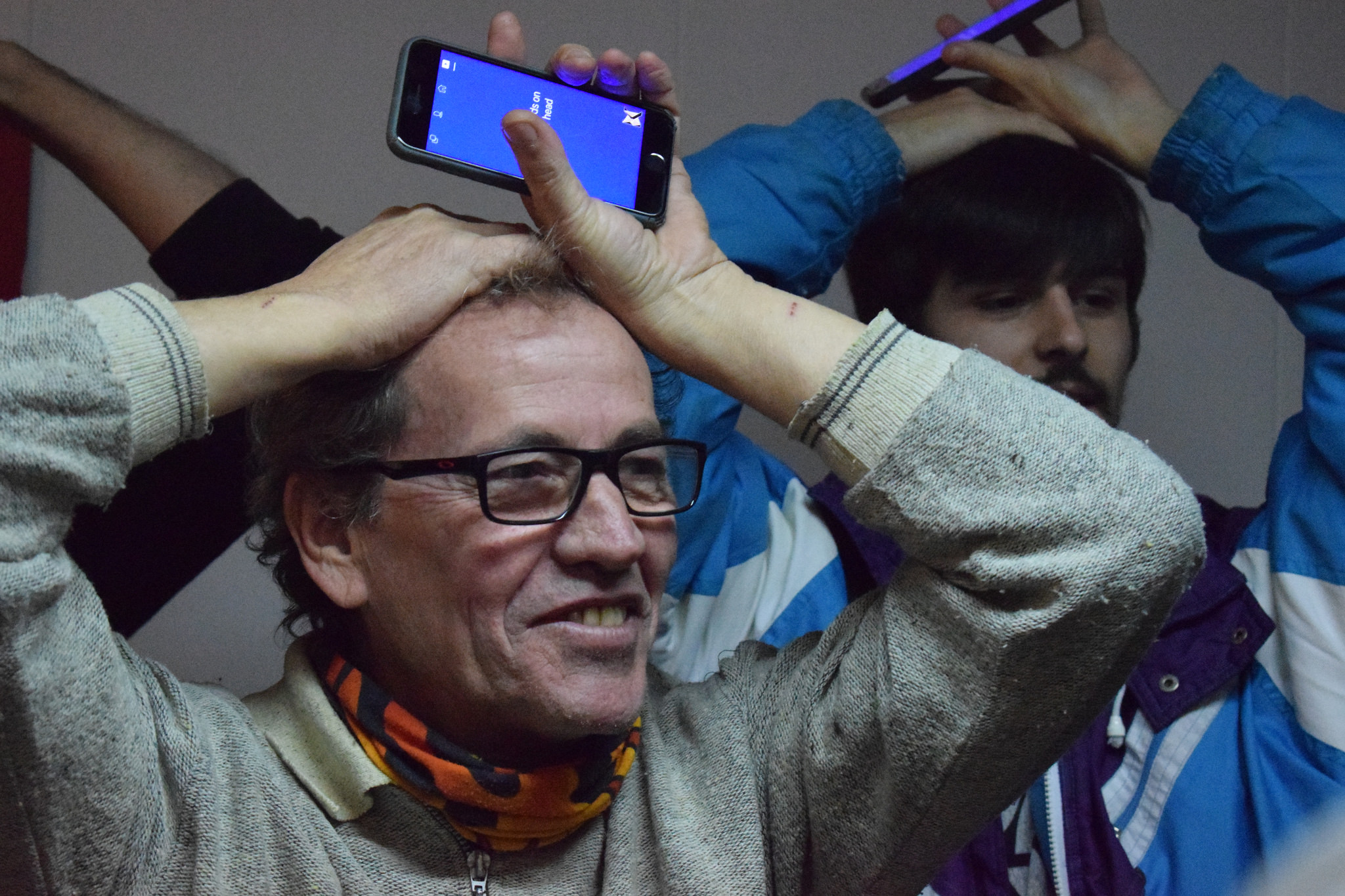 Participants of the workshop testing several interactions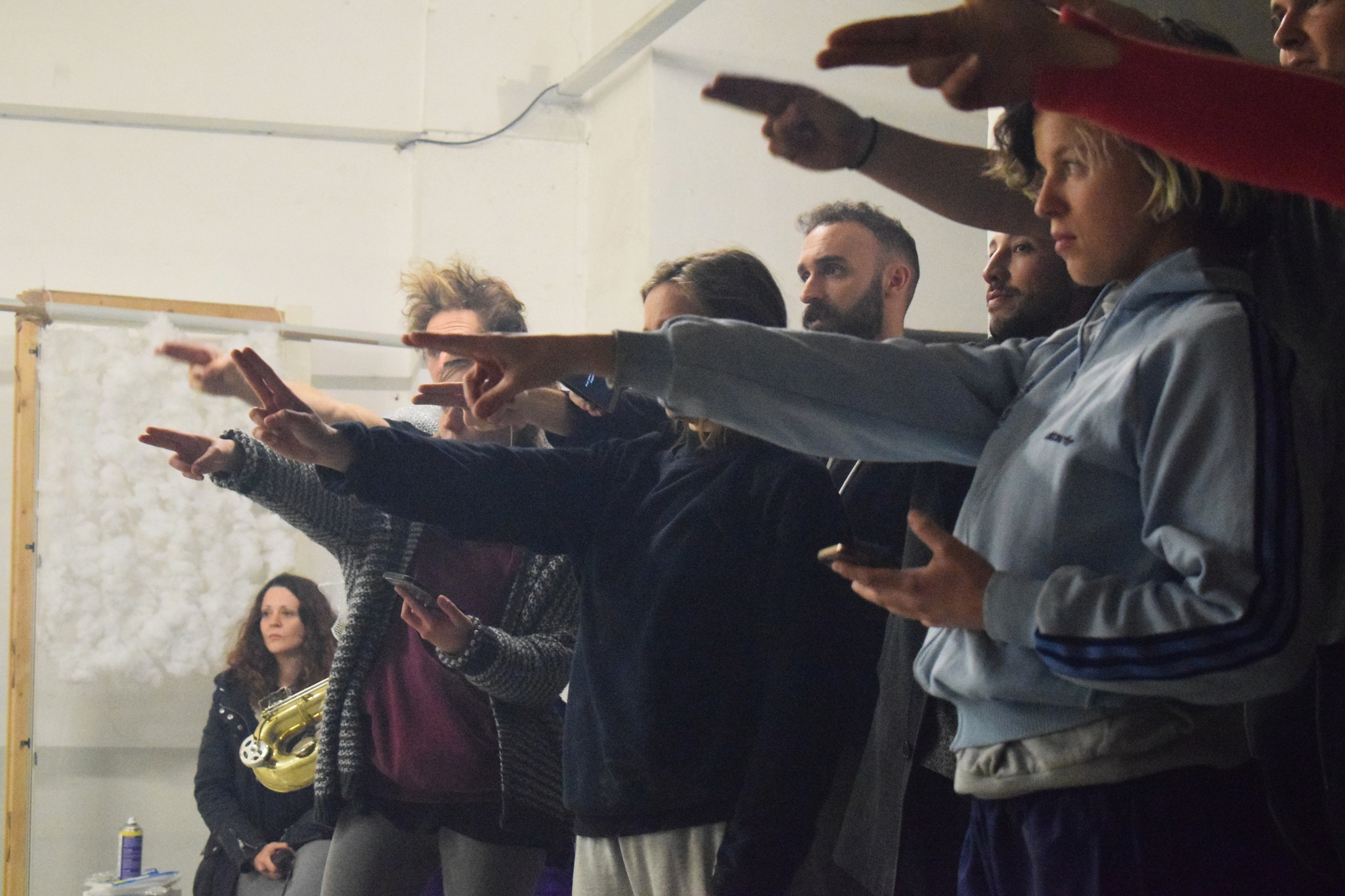 Participants of the workshop testing several interactions
We live in the information age: new technologies, networks and media play a fundamental role in social, cultural and economic activities.  Although these developments involve all kinds of facilities and comforts, they can easily become a double-edged sword. To what extent are we aware of the manipulation of information by the media? Are we capable of altering our own memories through the data we store, publish and edit? How do social networks affect our identity? How can we structure our own information when nowadays a single person is able to generate more content than that which before could be found in a library?
All these questions were presented as open concepts to reflect throughout the workshop. Epica invited and challenged different experts to propose new  points of view through their own disciplines. Is it possible to convince the assistants that something that never happened has actually happened? Can all the members of an audience be conditioned so that, receiving certain inputs about their memories, they all say the same word at the same time? Would the public interpret the same signal in one way, or would personal experiences have as many connotations as spectators? Can you influence an audience to the point that everyone makes the same decision, however risky it may seem?
Epica Foundation collaborates once again with Kalliópê, the flagship mobile application in their performances. The app, designed especially for real-time audience interaction, offered a second narrative to the spectators: it complemented the main plot of the show, guided the public through spaces and give them advice and instructions on how to relate to the environment.
See the whole process of creating Information vs. Memory below: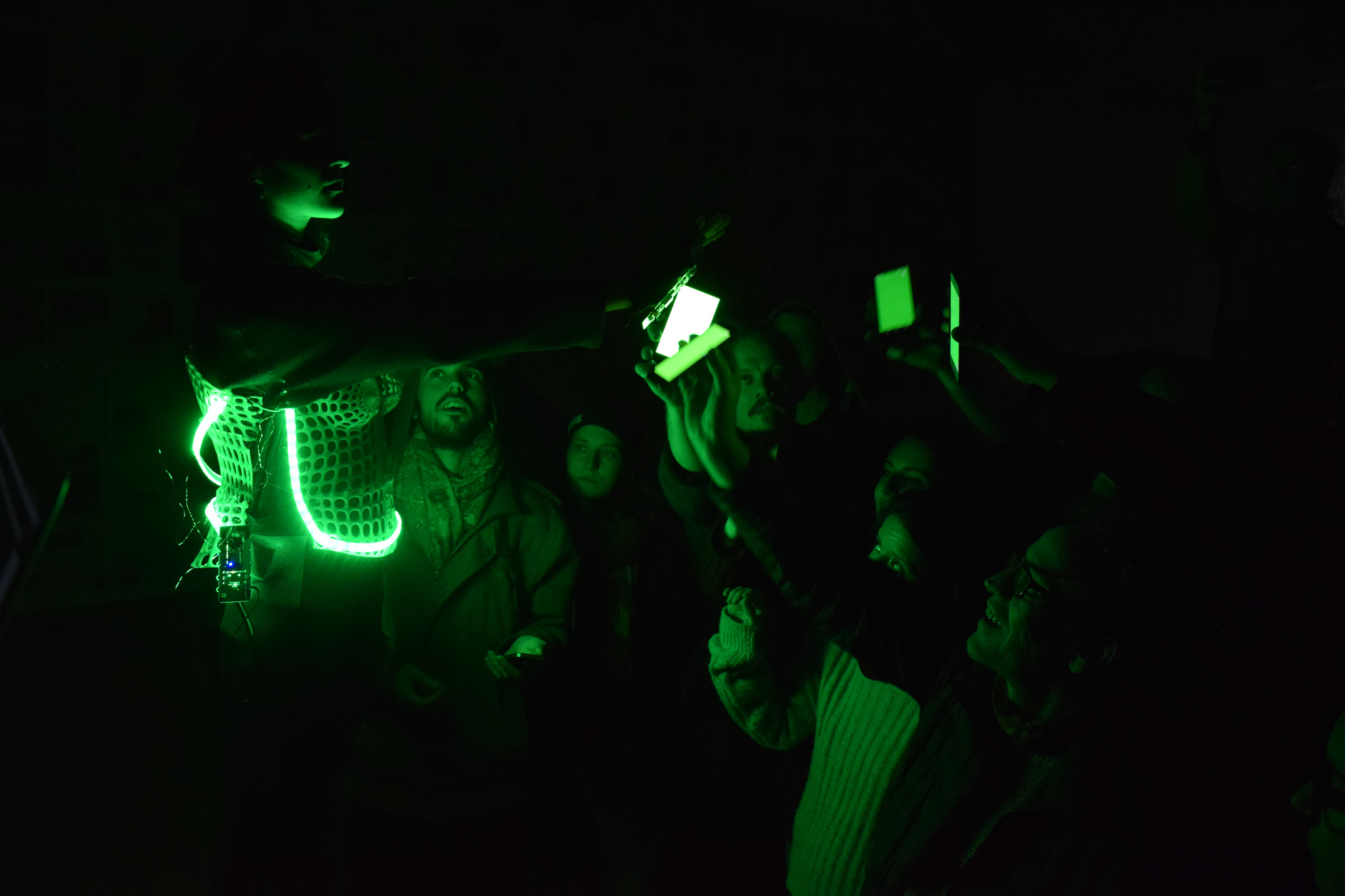 Experts and Epica team developed a corset that changed colour when approaching a screen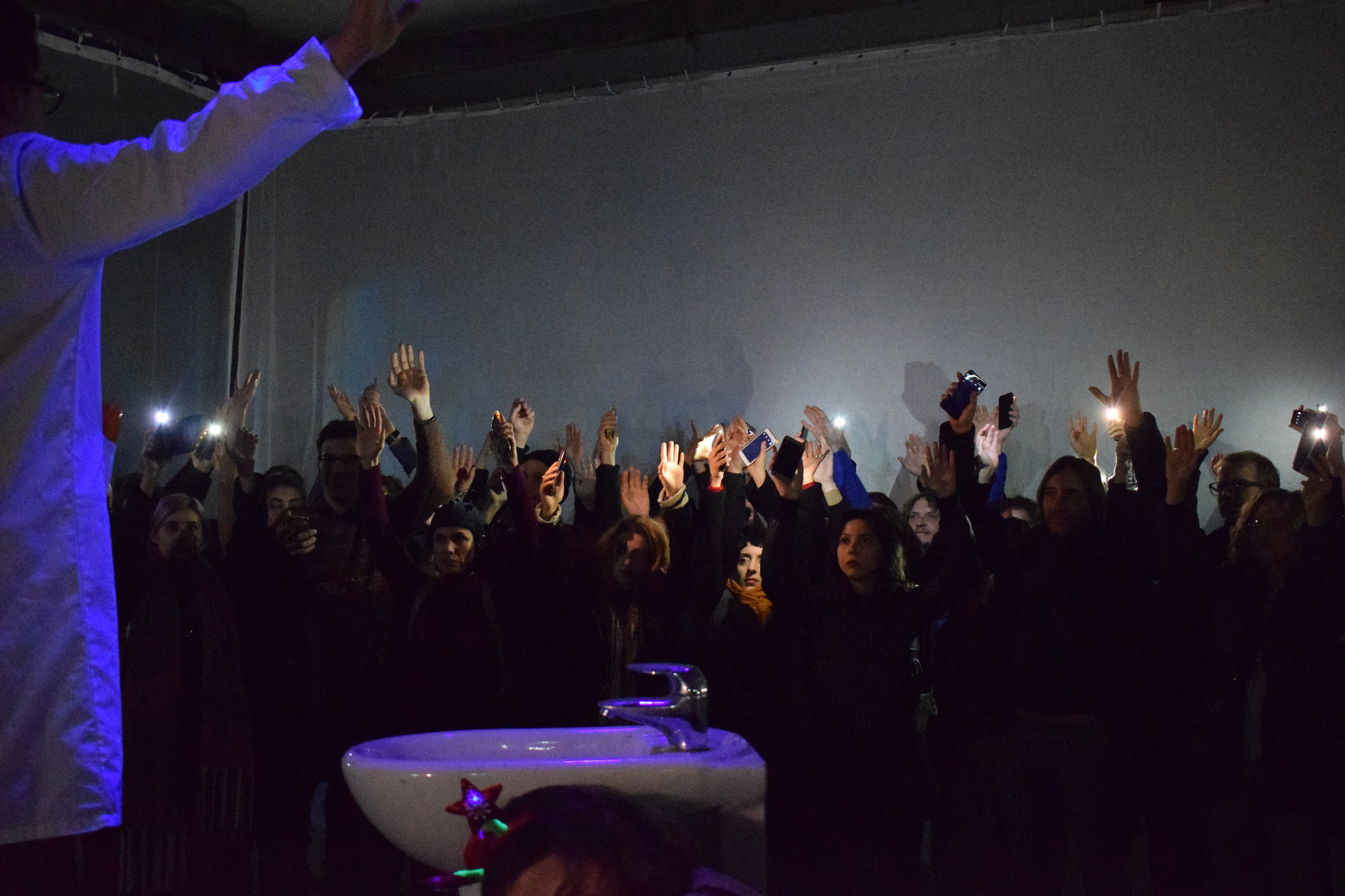 Flashlight of the audience lightning during a moment of the performance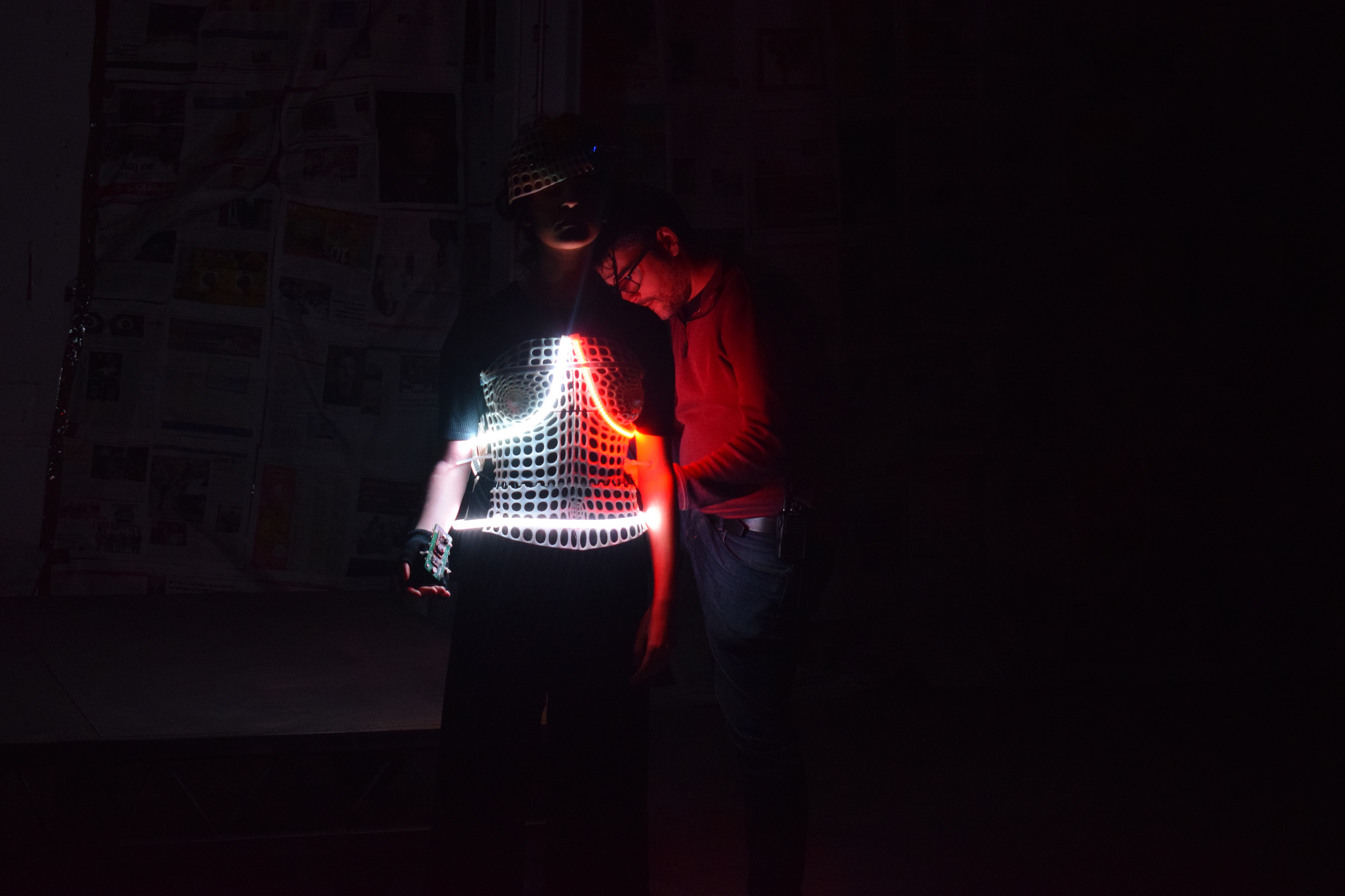 Experts in robotics and Epica team developed a wearable that was able to change colour depending on the audience interaction.