CUBICULUM APERTUM
CREATION OF AN ESCAPE ROOM WITH EPICA FOUNDATION – LA FURA DELS BAUS
Èpica Foundation invited teenage from 12 to 16 years old to take part in this special workshop. During 6 months, they would learn to create an Escape Room in the libraries of St. Roc, Llefià, Canyadó i Casagemes and Can Casacuberta in Badalona.
Through new technologies, creativity and materials that we would find in a library (such as books, comics, cards, magazines, etc) we created an Escape Room based on the library and its contents using Kalliópê as the vehicular element in all the experiences.
This project was part of the BiblioLab program by the Municipal Libraries Network of the Barcelona Provincial Council, which develops actions aimed at accessing knowledge through experimentation and innovative and creative methodologies in an environment.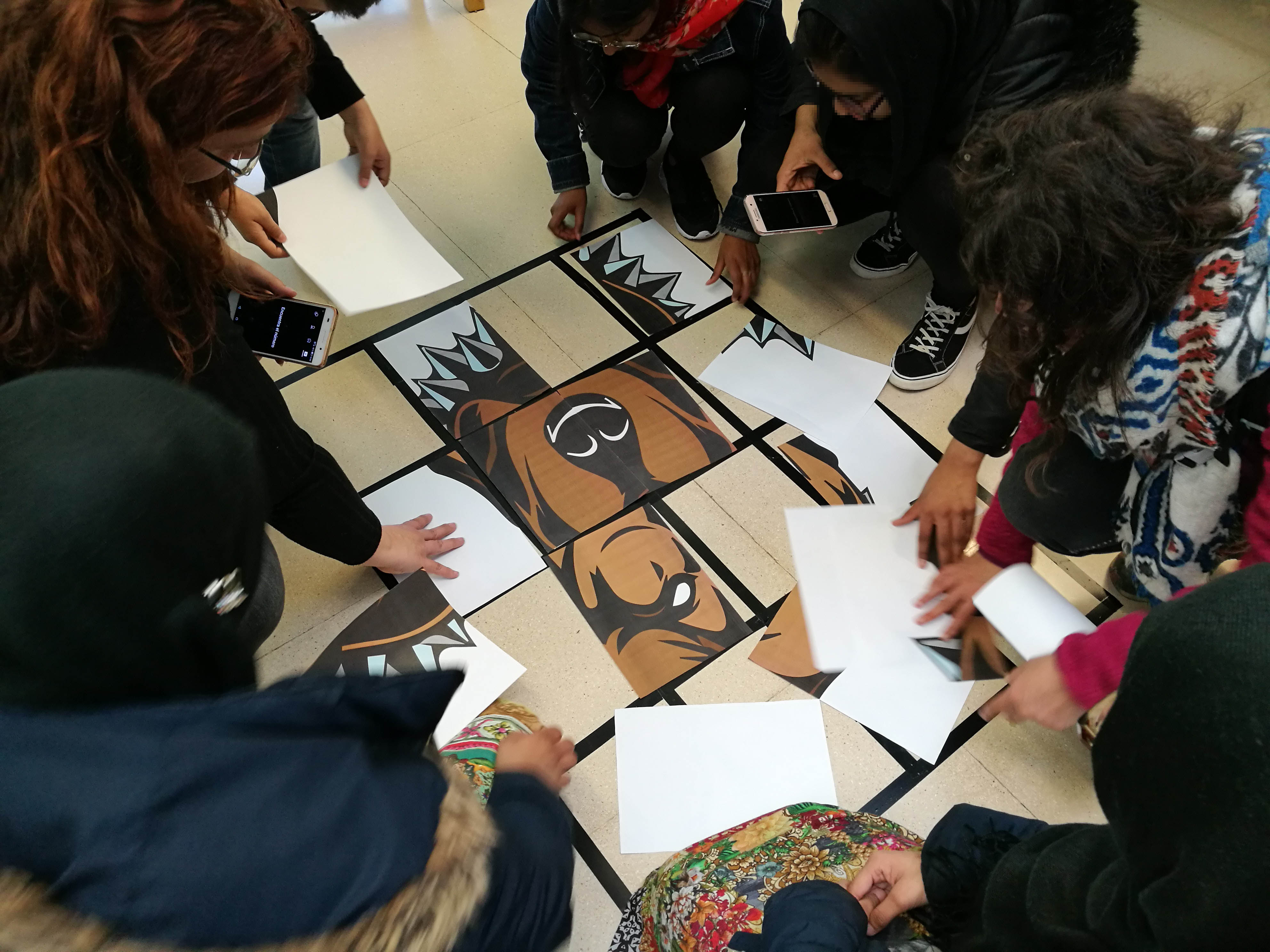 Players would receive through Kalliópê the clues and riddles to find the solution of the escape room


Image of the participants of one of the Escape rooms